VISION
INNOVATIVE BY DESIGN

VISION
---
THE ALCHEMY OF LUXURY
Garden Towers is the culmination of a thought, an idea that weaves together history, a place and an aesthetic defined by luxury. From the perfect East Perth address, beautifully appointed finishes, world-class amenities, to the sweeping curves of the podium and tower, Garden Towers embodies the essence of luxury and lifestyle.
Queens Gardens
Garden Towers is your gateway to one of the best kept local secrets, Queens Gardens – a love letter to dreamy English romanticism in the heart of East Perth. Here in the tranquil hush of lush greenery, delicately manicured lawns and water lily lakes, people enjoy a moment of serenity, tucked away from the hustle and bustle. Friends gather for midsummer picnics, lovers exchange vows in fairytale wedding ceremonies, locals steal a quiet moment reading under the dappled shade.
Architectural Vision
The simplicity and elegance of Garden Towers owes as much to those who came before as those yet to come. Thoughtfully informed by its humble heritage, SS Chang Architects draws inspiration from the 'Dudok' modernist style language by progressively blending new elements into old forms, concocting a new modern expression that balances bold brick with luscious modern luxe, from its clean lines to curved balconies, cascading greenery and natural light-flooded spaces. In a hat tip to its Queens Gardens neighbour, Garden Towers comes alive as a place for social gathering by activating ground level with exciting meeting hangouts, filling the streetscape with the rich sights and sounds of pulsating cosmopolitan life.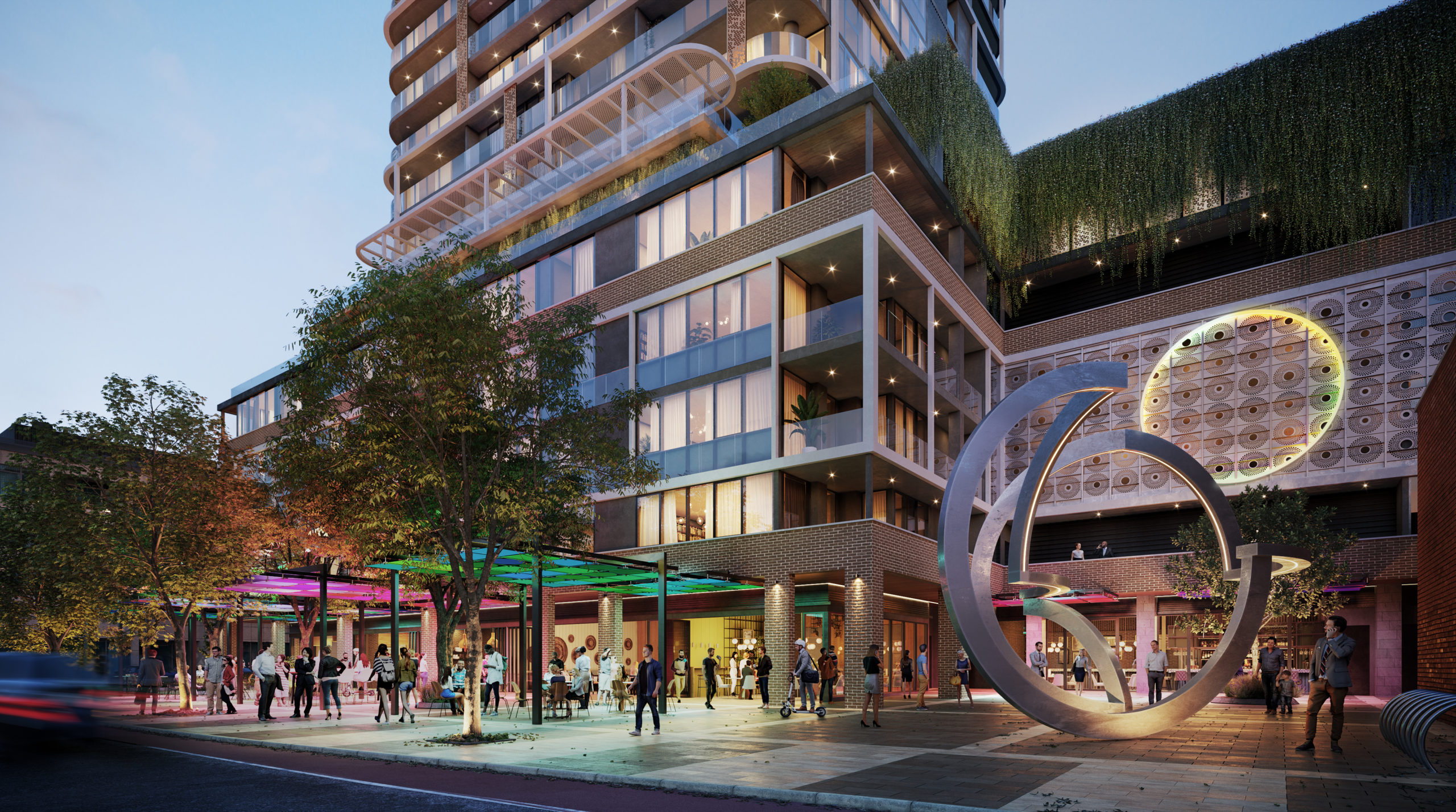 Public Art
In 2022, the Materials Science Building will be reborn, consumed by an activated urban plaza brought to life by the artistic vision of Big Spoon Art Services. With the fingerprints of his wild imagination left behind in cities the world over, from Sydney to Abu Dhabi, artist Stuart Green's attraction with the pattern and rhythm of natural world phenomena will weave its way through the streets surrounding Garden Towers in the form of abstract freestanding sculpture and public art screening, teasing out the energy of the city and surrounds.
Sustainability
Garden Towers lives and breathes sustainability, architecturally designed to achieve a NatHERS 7-Star energy rating. Through innovative technologies that enhance efficiency and inspire low-impact living, we're treading the path towards a cleaner, brighter future.
Silent engines. Zero-emissions. The future of personal transport is electric – and the journey begins now. Garden Towers is ready for tomorrow, with an allowance in building design and management provisions that enable you to install an EV charging station on your car bay at any time. Enjoy seamless transition to electric transport down the road, when you're ready.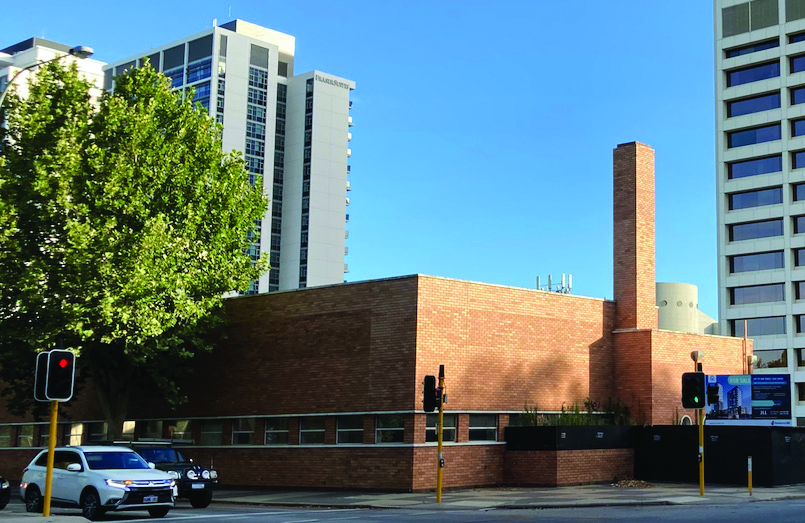 Heritage
East Perth's heritage heart reverberates though Garden Towers' soul, inspiring its design, artistic expression, character and identity. From 1942 through to 2009, the site was home to the state government's Chemical Laboratories, giving rise to industrious scientific work that contributed immensely to the wealth and prosperity of Western Australia in the postwar era. Through innovation and experimentation, the laboratory's breakthroughs enriched society's health, grew our mineral, petroleum and agricultural industries and safeguarded our pristine natural environment. That bold spirit lives on today.